As a lead in event to Catholic Education Week early in Term 3, The Creative Arts Collective is being promoted throughout the Cairns Diocese. This initiative highlights the amazing and creative artwork by students at Catholic primary and secondary schools in the Cairns Diocese. Students are invited to submit an art piece which may include artwork, photography, sculpture, music and film. Along with the art piece, students are to submit a 50-100-word response on what 'Many Voices. One Spirit' means to them.. Chosen art works will be published in the Diocese and beyond and will also be exhibited during Catholic Education Week.
Click here for further details >>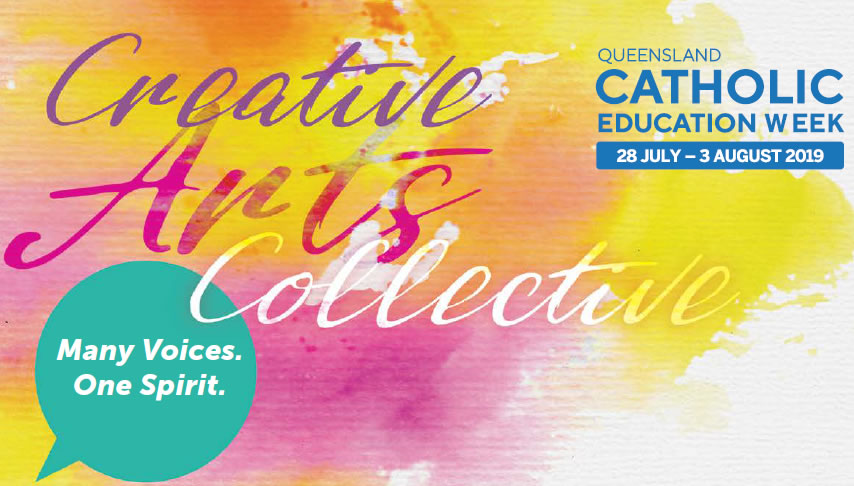 The Creative Arts Collective will visualise and celebrate our Catholic Identity through our students' creativity.