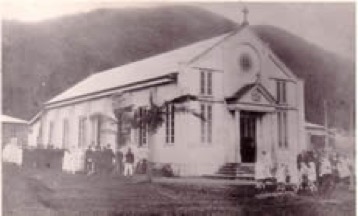 Tully was originally part of the Innisfail Parish. The earliest Masses were celebrated in private homes by Reverend Father Clancy OSA.
St Clare's Church was built and opened in 1927, and Tully became a separate parish in 1935.
A community of Good Samaritan Sisters arrived in Tully in January 1928 in response to an appeal by Father Clancy and the Catholics of Tully. They opened a school on 3 February 1928 with an enrolment of 35 pupils, but by April this enrolment had risen to 75 pupils. The first classes were held in the church and in an old cottage which was modified for use as a school.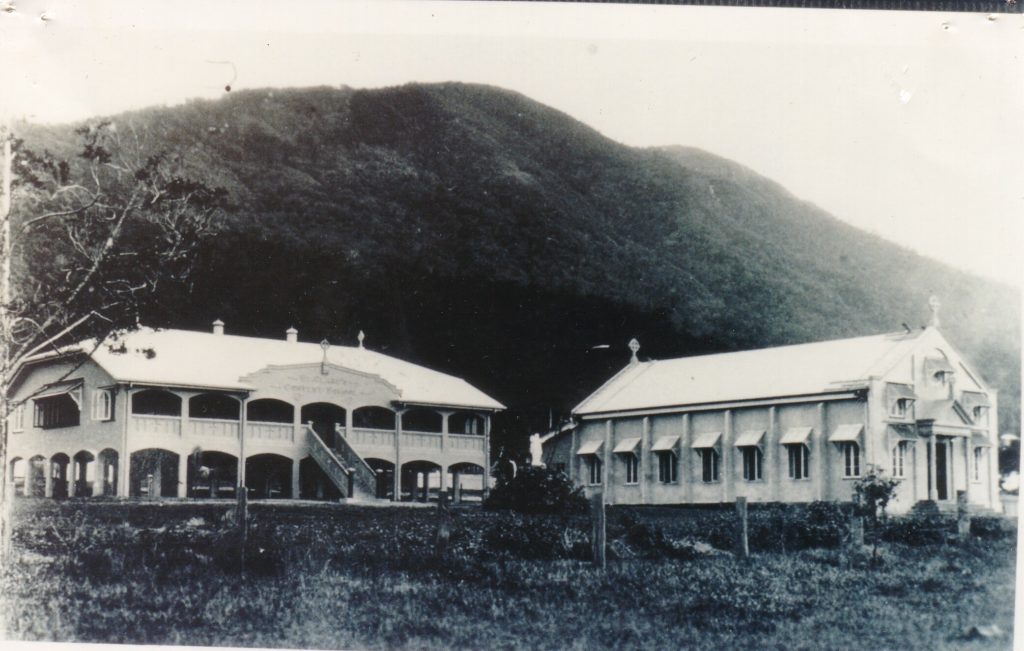 On 10 December 1933 the foundation stone for St Clare's School was laid. The first building consisted of three classrooms and was opened in 1934.
The Good Samaritan Sisters finally closed their doors and departed from Tully in 1995, although our admiration for their contribution to this school, lives on. St Clare's School is now staffed totally by lay teachers (not a member of a religious order) and ancillary staff.
In 2011 Cyclone Yasi caused some damage to the school buildings and grounds of St Clare's. Repairs were carried out and ongoing refurbishment continues, the most recent of which was last year.
The school and community proudly celebrated St Clare's 90th Anniversary in 2018, with three days of events that drew current and past students, staff, parents and friends from near and far.
Extensions and constructions of new buildings are as follows:
1959
Extension of one room and erection of a toilet block
1967
Erection of two more classrooms
1968
Construction of a tuckshop
1970
Extensions were made to the northern-most classroom to provide a double room suited to the needs of open-area teaching
1985
Construction of an Administration Block consisting of a Book Room, Staff
Room, Reception Room and Principal's Office
1988
Construction of a Parish Meeting Room to be used by Parish and School
1993
Conversion of classroom to a Preschool
1996
Construction of a Covered Area
1997
Rebuilding of the Tuckshop
2002
Two new classrooms
2003
New Administration Block; new Montefalco Centre
2005
New Technology Centre
2006
New playground equipment
2008
New Library and classroom conversion
new undercover area extension
2009
Construction of Parish Meeting Room
2010
Construction of sports shed
Construction of outdoor roof area between Prep and Year 1
Bitumen carpark
New toilets
New classroom
2011
New Arts Centre
Refurbishment and extension to library
Refurbishment to school oval
2013
Refurbishment and extension to school administration block
2016/2017
Refurbishment at the front of the school – Heart of St Clare's Garden opened in 2017
2017
New roof on tuckshop building
2018
Additional roofing and weather proofing of Montefalco Centre Refurbishment of Technology room into a classroom space
2020
Demolition of classroom wing (built in 1970's)
Construction of new Junior Precinct commenced
2021
Opening of Junior Precinct
2023
Demolition and construction of new student amenities and a general purpose classroom