Our swimming carnival program is included in our latest newsletter. Please note that the times are estimates and are subject to change throughout the day. This year the pool is charging an entry fee for carnivals. Parents and family members who are attending the carnival to spectate will be required to pay a $2 spectator fee upon entry to the pool.
Marie and her wonderful team of tuckshop helpers will be running the tuckshop from the pool canteen this year. Please ensure that your orders are placed via the Flexischools app by 10am Thursday (the week of the carnival).
We encourage everyone to enjoy the entire day of our carnival and come along to the presentation back at school in the Montefalco, however, if you are wanting to take your child from the carnival earlier in the day, you are required to inform their teacher at the carnival and also go to the school office to sign them out. We look forward to seeing you at the carnival.
Yr 6 vs Parent/Teacher Netball Match
Our big annual netball match between the Year 6 class and the Parents/Teachers is scheduled for Thursday the 17th of November at 2pm in the Montefalco. Please make sure you save the date and come along to show off your skills or just simply to cheer everyone on.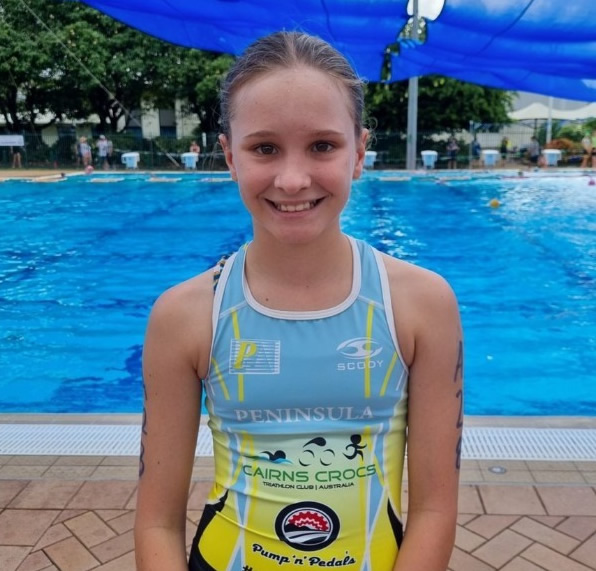 Aquathlon
On the weekend Emily competed at the Peninsula Aquathlon trials. Emily was selected in the Peninsula team and she will travel to Hervey Bay in February next year to compete at the State Championships. Congratulations Emily. We are very proud of you and we wish you all the best for the next level of competition.