Rugby 9's:
Last week a group of boys in the U11 and U12 age group participated in our first ever Southern Zone Rugby 9's Competition. This is a rugby league competition with only 9 players allowed on the field. The boys played against the Super Southern Schools (Cardwell, Kennedy & Murray Upper) in their first game where they walked away with a win (24 – 8). Their second game was against Mission Beach SS and the boys were successful again with a winning score of 16 – 8. Congratulations boys.
The boys have progressed to the final against Tully SS which will be played this Thursday at 4:30pm at the Tully Showgrounds. Good luck boys.
Thank you to Mrs Chappel and Mr Nona for all of their work with coaching and managing this team and a special mention to Rhiannon Lizzio, Brendan Slattery and John Clifford for all of their guidance and support last Thursday.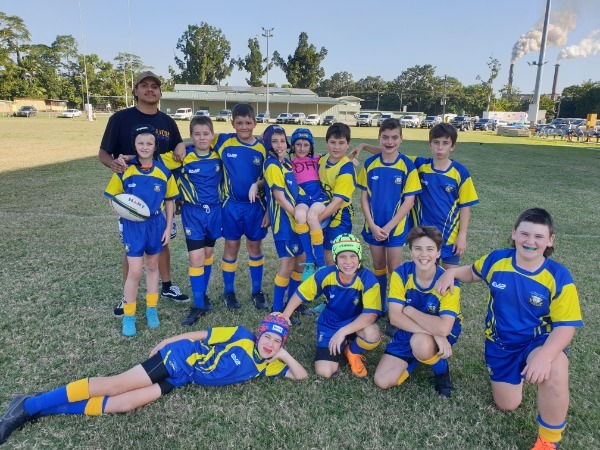 ---
Peninsula Track & Field Championships:
Our seven students who were selected to compete at the Peninsula Track & Field Championships all did an exceptional job. All of the students returned with great news to share about their experience there and reports show that the students had excellent results with some big improvements and PB's for some students. Congratulations to each and every one of you (listed in our latest newsletter).
Three of the students were selected in the Peninsula Team and have been invited to compete at the State Championships in Brisbane in October. This is an incredible achievement and we are extremely proud of you. Congratulations:
Madeleine who placed 2nd in the 1500m and was selected in the Peninsula team for this event.
Chase who placed 1st in both shot put and discus and has been selected in the Peninsula team for these events.
Maisy who placed 3rd in the 1500m and was selected in the Peninsula team for this event.